Unlocking CLAT Mastery: Our Pedagogy

Integrated Learning Approach
Dive deep into CLAT's complex terrains, guided by our curated materials and interactive sessions. Each module is infused with insights, making CLAT preparation an engaging exploration rather than a daunting task.

Personalized Mentorship
Each student has a unique CLAT preparation journey. Recognizing this, our mentors provide tailor-made strategies, ensuring you aren't just studying hard but also studying smart.

Mock Examination Odyssey
Our CLAT mock tests are your virtual walkthrough of the actual exam. Familiarize, strategize, and optimize your approach, ensuring you're always a step ahead.

Dynamic Curriculum: Living the CLAT Pulse
CLAT's ever-evolving nature demands a curriculum that's agile. We ensure our modules mirror the latest CLAT patterns and legal updates.
Why Choose Clat Possible for CLAT in Lucknow?
Proximity to Academic Resources: Our locations are chosen to ensure students have easy access to the best academic materials and environments.Track Record of Success: A legacy of high success rates with numerous students securing seats in top National Law Universities.
Support Beyond Classrooms: With Clat Possible, you are never alone in your journey. We provide constant support and motivation to help you achieve your goals.
Join Clat Possible in Lucknow today and make your dream of a career in law a reality. Contact us at our Aliganj, Hazratganj, or Alambagh centers for a consultation and take the first step towards excellence in CLAT. Enroll now and embrace a future of limitless possibilities!
At Clat Possible Aliganj, we offer:
Strategic Study Plans: Customized study schedules that cater to the individual needs and learning pace of our students.
Dedicated Faculty: A team of experienced educators and CLAT veterans who bring with them years of insight and successful strategies.
Clat Possible Hazratganj takes pride in:
Innovative Methodologies: A blend of traditional teaching with modern pedagogical techniques including online resources and mock test series.
Central Location: Situated in the vibrant heart of Lucknow, making it convenient for students from various parts of the city to attend classes.
Clat Possible Alambagh is known for:
Comprehensive Material: An extensive repository of study material, previous year's question papers, and exclusive CLAT preparation books.
Personalized Mentorship: One-on-one sessions for students to address individual queries and concerns.
Our Proven CLAT Coaching Methodology
Understanding CLAT Dynamics:
We begin by imparting a thorough understanding of the CLAT exam's structure, including sectional weightage, marking scheme, and time management strategies.
In-Depth Subject Mastery:
Our curriculum is meticulously designed to cover all aspects of the CLAT syllabus including Legal Aptitude, Logical Reasoning, English Language, General Knowledge, and Quantitative Techniques.
Regular Mock Tests and Analysis:
Frequent full-length mock tests simulating the actual exam environment are conducted to ensure students get accustomed to the pressure and learn effective time management. Detailed analysis of these tests helps students identify their strengths and areas for improvement.
Interactive Doubt-Solving Sessions:
Regular doubt-clearing sessions enable students to overcome hurdles in their understanding, ensuring a seamless and uninterrupted learning process.
Study Material and Resources:
We provide our students with a vast array of resources, including study modules, worksheets, online dashboards, and a library of legal case studies.
Guest Lectures and Seminars:
To keep our students inspired and informed, we regularly host guest lectures by experts from the legal fraternity, including successful CLAT achievers and renowned legal educators.
For inquiries and enrollment, fill out the form below and one of our team members will get back to you in the next 24-48hrs.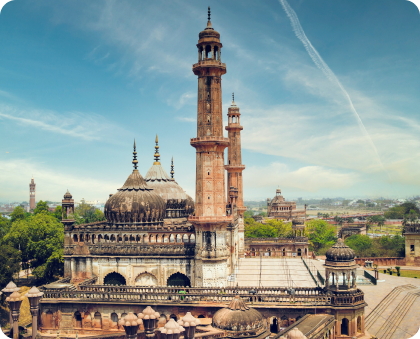 Embark on Your CLAT Journey with Confidence

Law is a domain of precision, and so should be your preparation.

With CLAT Possible, you're not just preparing; you're strategizing for success.

Immerse yourself in our rich repository of resources, mentorship, and expertise, ensuring that when you step into the CLAT battlefield, you're ready, confident, and poised for success.
Message from Founders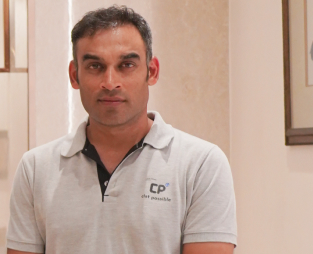 As an alumnus of MDI Gurgaon, a runner-up in the Grasim Mr. India 2003, an IronMan Western Australia 140.6 and Ironman Hawaii 70.3, and an educationalist at heart, I can sincerely say that the only limit to what you can achieve is your thinking!
When you partner with us, you are associating with a prestigious brand and its goodwill and respect in society. You will become a part of the process of imparting knowledge to students by offering our courses, programs, and technical know-how. We like to create effective systems and our marketing support, use of student results, logo, faculty and team is our way of supporting yours.
Mr. Satyam Shanker Sahai
Founder & Chairman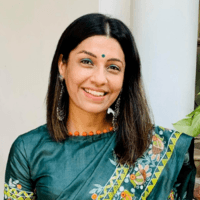 If the law is your goal, we are here to help you achieve it. As someone who was nominated for the Fulbright Scholarship, I understand the importance of strong academics and believe in creating a strong base for all our students.
I would say one of the best things is that our partners get our support in the form of well-researched and proven-effective content. You and your staff will be trained by experts academically, and also in product sales and marketing. It is a deeply satisfying job for your efforts are rewarded not just monetarily but also in the form of satisfaction that you derive when students achieve their goals.
Dr. Surabhi Modi Sahai
Co-founder & Managing Director