Exciting CLAT Possible Partner Benefits
Proven business and track record
Year after year, admission of our students to top schools and colleges is the only validation needed.
Dealing with intellectuals
You deal with academics who are dedicated to nation-building through training the students.
'Train the trainers' program
To uphold the brand's high standards, all trainers receive adequate training.
Brand leverage and national presence
You gain an instant standing based on the brand's recognition and nationwide appeal.
How our partner program works
Explore the Lucrative CLAT Coaching Franchise Opportunity with CLAT Possible Education!
Unleash your entrepreneurial spirit by joining the CLAT Possible franchise program, a gateway to a thriving business venture. With over 15 Lakh schools, approximately 45000 colleges, 1000+ universities, and a staggering 315 million students across India seeking school and college test preparation, the potential for success is boundless.
At CLAT Possible Education, our unwavering focus on student results fuels our brand's reputation and influence. We pride ourselves on crafting top-tier entrance curriculum materials across various domains, led by a distinguished faculty delivering exceptional education. Adapting to contemporary trends, we've expanded both regionally and online, aligning with the evolving demands of the modern student.
Superior outcomes lead to increased admissions, amplifying profitability. Our consistent track record has solidified CLAT Possible Education's eminent standing in the industry, a name synonymous with excellence.
By partnering with us, you gain access to attractive royalty ratios, minimal investment prerequisites, state-of-the-art technological infrastructure, and cutting-edge content development. Experience swift break even points and a remarkable return on investment, making your journey with us rewarding from the outset.
Embark on a transformative Clat coaching franchise opportunity today with CLAT Possible Education. Pave the way for aspirants' success, while securing a profitable and fulfilling future for yourself. Start your Clat exam preparation center and be a catalyst for achievement!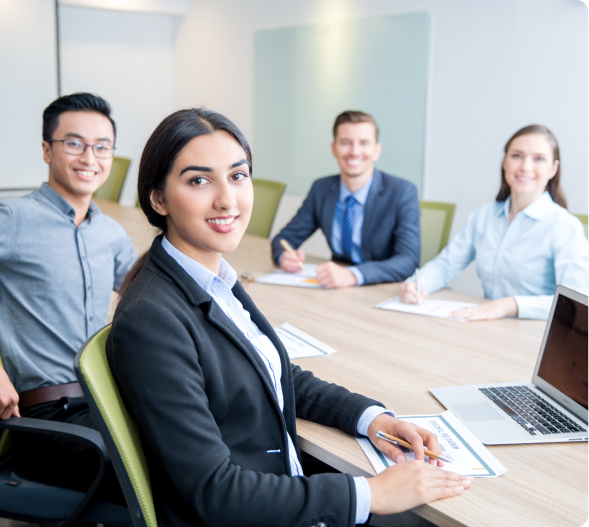 NLU or IIM alumnus
You need a passion for teaching QA, VA, Reasoning, Legal Aptitude, or General Awareness.
Recruitment
You will have to recruit mentors who are just as passionate about student success as you.
Space
You need an 800 to 1000 Sq. ft. carpet area, One or two classrooms, 1 counseling room, and a small library.
Communication
You need a good rapport with students and confidence to hold presentations in schools & colleges.
Investment
You will need to make reasonable investments in the business, staffing, and promotions.
Message from Founders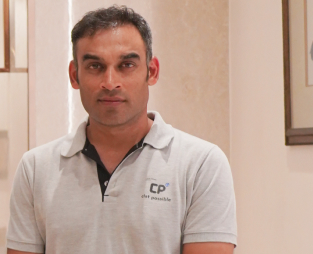 As an alumnus of MDI Gurgaon, a runner-up in the Grasim Mr. India 2003, an IronMan Western Australia 140.6 and Ironman Hawaii 70.3, and an educationalist at heart, I can sincerely say that the only limit to what you can achieve is your thinking!
When you partner with us, you are associating with a prestigious brand and its goodwill and respect in society. You will become a part of the process of imparting knowledge to students by offering our courses, programs, and technical know-how. We like to create effective systems and our marketing support, use of student results, logo, faculty and team is our way of supporting yours.
Mr. Satyam Shanker Sahai
Founder & Chairman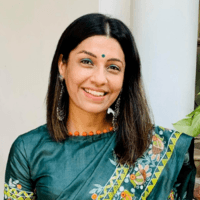 If the law is your goal, we are here to help you achieve it. As someone who was nominated for the Fulbright Scholarship, I understand the importance of strong academics and believe in creating a strong base for all our students.
I would say one of the best things is that our partners get our support in the form of well-researched and proven-effective content. You and your staff will be trained by experts academically, and also in product sales and marketing. It is a deeply satisfying job for your efforts are rewarded not just monetarily but also in the form of satisfaction that you derive when students achieve their goals.
Dr. Surabhi Modi Sahai
Co-founder & Managing Director
Explore the possibilities
Follow us on Social Media
Visit us at your favorite platforms & stay abreast with everything at CLAT Possible.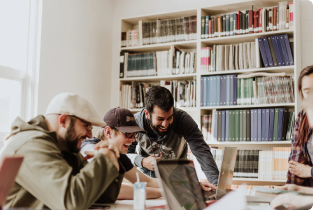 Become a CLAT possible partner
Learn about our partnership program and grow with us at CLAT Possible
Partner with us