By I Sep 12, 2023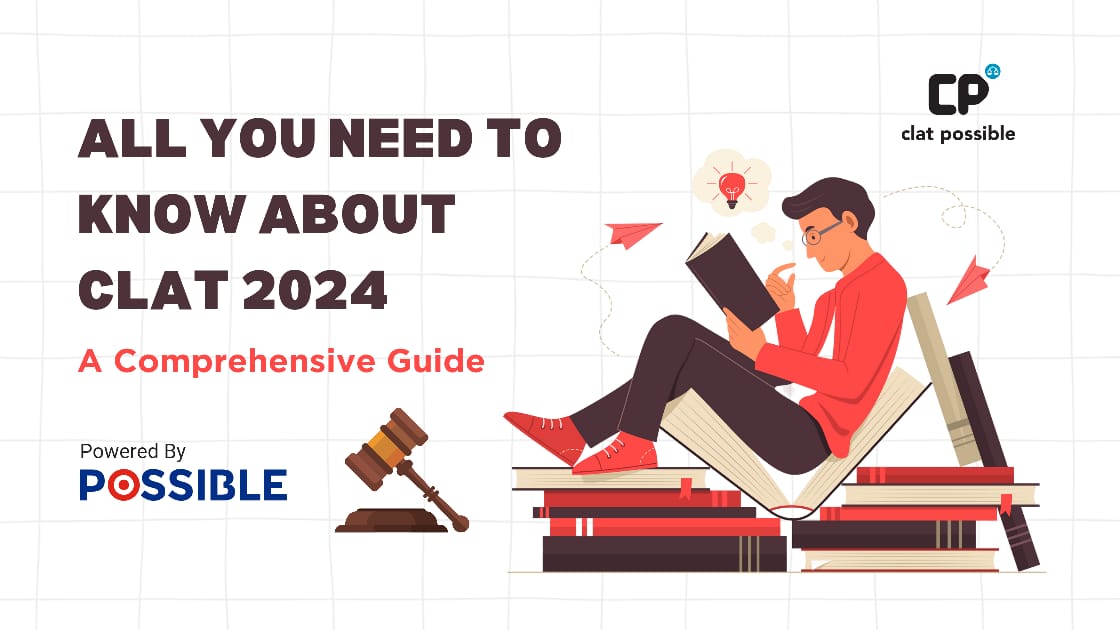 The race to ace the Common Law Admission Test (CLAT) is on, and the year 2024 is no exception! As budding law aspirants gear up for their CLAT preparation, the Consortium of National Law Universities (NLU) has added a sprinkle of excitement with their latest announcement. But before we delve into the latest buzz, let's dive into the importance of the CLAT exam and how aspirants can boost their preparations.
CLAT 2024 – The Gateway to Your Law Dreams
For those uninitiated, CLAT is the prestigious national level entrance exam for admissions to undergraduate (UG) and postgraduate (PG) law programs offered by 22 National Law Universities across India. The significance of this examination cannot be understated. The rigorous CLAT preparation that students undertake is a testament to the weightage of this examination in shaping their future.
The Role of CLAT Coaching
It's a well-established fact that the CLAT exam isn't a cakewalk. This is where CLAT coaching steps in. A right coaching center can provide students with the structured guidance they need, from comprehensive study material to mock tests that mirror the actual examination's pattern. With the changing dynamics and patterns of the examination, coaching centers adapt and evolve, ensuring that students are always a step ahead in their CLAT preparation journey.
CLAT 2024 – The Latest Update!
Now, coming to the much-awaited update from the Consortium of NLU! In an announcement that has caused a stir amongst aspirants, the Consortium declared that students who have registered for CLAT 2024 can now visit any of the NLUs offering campus visits. This is a golden opportunity for students to get a first-hand experience of the campus life that awaits them and to also understand the academic ambiance of their dream institutions.
The announcement, made through the platform 'X' (previously known as Twitter) read, "Are you looking forward to visiting an NLU? Here's your chance! Campus visits are now available if you have completed your #CLAT2024 registration. You can apply to visit any of the NLU offering these campus visits, through your login on the CLAT portal."
To avail this opportunity, eligible applicants can log in on the CLAT2024 portal- consortiumofnlus.ac.in.
Key Dates to Remember
For those marking their calendars, the CLAT 2024 registration window will conclude on 3 November. This means that aspirants have limited time to not only complete their registration but also fine-tune their CLAT preparation strategies. The D-day, as per the official schedule, is set for 3 December.
Boosting Your CLAT Preparation
With the exam date approaching, students must optimize their CLAT preparation. Joining a CLAT coaching institute can help in this regard. The benefits include:
Structured Study Material: CLAT coaching provides students with a concise and comprehensive study material that is curated by experts. This ensures that students focus on the most relevant content.
Mock Tests & Analysis: Regular mock tests offer students an insight into their preparation level. Furthermore, detailed analysis helps in identifying weak areas.
Expert Guidance: Experienced mentors can offer tips, tricks, and strategies that can be pivotal in boosting scores.
Peer Interaction: Being around fellow aspirants can be a motivational boost. Group discussions can aid in understanding diverse viewpoints on complex legal scenarios.
Final Thoughts
The journey to CLAT is intense but immensely rewarding. While the recent announcement from the Consortium of NLU offers a sneak-peek into the coveted NLU life, the real reward lies in cracking the exam with flying colors. Whether you're self-studying or enrolling in a CLAT coaching, remember that consistent effort and a clear strategy are the keys to success.
With the CLAT 2024 exam date on the horizon, it's time to put your best foot forward. Best of luck to all the aspirants!
For more informative blogs on Clat 2024 preparation, Click Here!