By I Jul 28, 2023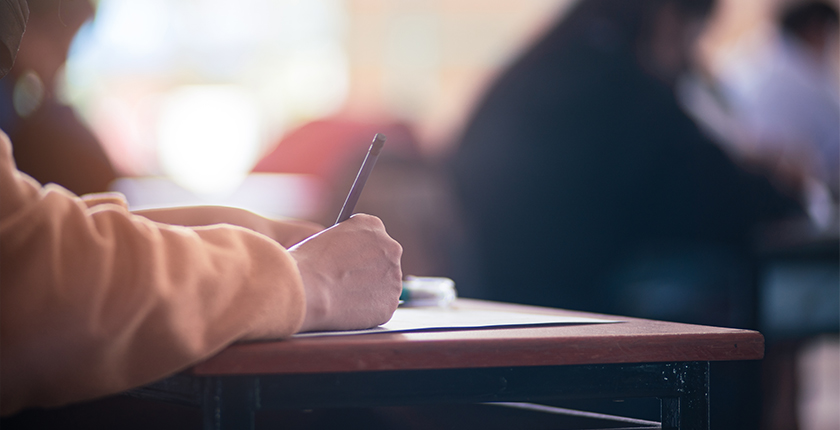 CLAT, or Common Law Admission Test, is an entrance exam that is mandatory to clear to get admission into any of the 17 National Law Universities (NLUs) in India. Approximately 45 thousand candidates appear for CLAT/LAW entrance examination every year, and this figure has been rising continually. Since the competition is high to crack the CLAT exam, it's better that you find out Which city is best for CLAT preparation? And choose the best CLAT coaching in the city. For your help, this article has the details of Clat Possible - the best CLAT coaching in Chandigarh! Delve into the article to apprehend Clat Possible Chandigarh.
There are a total of 64 CLAT Coaching Classes in Chandigarh that you can join for your CLAT preparation, but for extensive preparation, Clat Possible is the best. Being in a competitive environment will boost your performance and also propel your preparation in the right direction. Here's how the best coaching- Clat Possible for the CLAT exam will enhance your possibilities and help you get better in the game:
Right guidance is the key to the CLAT exam as it is competitive in nature.

CLAT coaching can help enhance your consistency and regularity.

Regular classes with peers of a similar mindset make the grind more bearable.

Expert coaching by teachers of Coaching Institutes like Clat Possible can do wonders and help you drive on the right track for CLAT preparation.
Meet the Faculty of Clat Possible Chandigarh        
Clat Possible has the best faculty handpicked from the law industry. All the Clat Possible Faculty have great experience in their discipline of interest and come from reputed institutes in India. Therefore, the faculty of Clat Possible (Chandigarh) are highly skilled and qualified and are extensively trained to prepare law aspirants. Here are some faculty of the Clat Possible in Chandigarh:
Satyam Shanker Sahai, CHAIRMAN, Clat Possible
Mr. Chairman is an MDI Gurgaon MBA Graduate and was awarded six-time ironman. 
Dr. Surabhi Modi Sahai, MD & CEO, Clat Possible
She is a Hindu college alumni and was also nominated for Fulbright (FLTA) to UC Davis in 2009.
Abhishek Singh, Legal Awareness Faculty
From representing India in the Jessup International Rounds in Washington to breaking down international law for law aspirants, Abhishek Singh is too comfortable with the diversity of his work.
Rahul Sharma, Maths & AR Faculty
Rahul is an alumnus of IIM Ahmedabad. He started his professional career in Corporate Banking with Yes Bank and thereafter chose to follow his passion for teaching.
Moreover, many of you must doubt that Is it good to give the CLAT exam? If you want to be a respectable professional in society and aspire to become a legal professional, then yes, it is good to give the CLAT exam. But for the right preparation, you need to choose the right coaching institute that will make your possibility of cracking the CLAT exam high!
Which is the Best Book to Prepare for CLAT?
CLAT is a highly competitive exam; therefore, choosing the right study material for preparation plays a significant role in qualifying for the entrance exam. Clat Possible Chandigarh has the best study material for law aspirants. Here is the new pattern workbook set for law aspirants that helps them crack the CLAT exam with good scores.
New Pattern Workbook + GK Magazine-

  Combo pack includes a set of 5 workbooks on DI, RC, CR, AR & Legal + GK Magazine.

New Pattern Workbook + GK Perfect-

Combo pack includes a set of 5 workbooks on DI, RC, CR, AR & Legal + GK Perfect.

GK Perfect Book (Hard Copy)-

GK Perfect Book (3 Editions in Hard copy+1 edition in ebook format)

Previous Year Legal Questions (Hard Copy)-

  Previous Year questions for legal Aptitude from the last 28 Years
Ace Your CLAT Exam with Clat Possible Chandigarh
Education offered by Clat Possible is your one-stop solution to all entrance exam-related worries. Clat Possible, the best coaching for law entrance exams, includes well-qualified staff, exceptional infrastructure, and effective learning resources that are a perfect combination for students to succeed. Clat Possible has transformed into India's most successful venture at mentoring students for the dedicated corridors of National Law Schools today.
With appreciation from top law schools, Clat Possible hit the road like there is no end. The dedicated facilities provide workshops, conferences, seminars, and conclaves in the classrooms.
What Does Clat Possible Offer?
CLAT, AILET, and Law Entrance focussed curriculum from the eminent faculty in India.

Clat Possible, the best coaching institute for CLAT preparation, offers online courses from the comfort of your home.

The students from Clat Possible are regularly entering the top law schools in India.
Prepare for the Highly Reputed Field of Law with the Best CLAT Coaching
Having vast experience in providing the best coaching for CLAT in Chandigarh, Clat Possible in Chandigarh is one of the finest that North India has. Catering to the law aspirants of nearby states to undergo the best preparation for CLAT under the guidance of mentors who aim to justify their teachings via results, the best Clat Coaching- Clat Possible in Chandigarh makes you crack the most prestigious law exam- CLAT and drives your dreams into reality!