By I Aug 24, 2023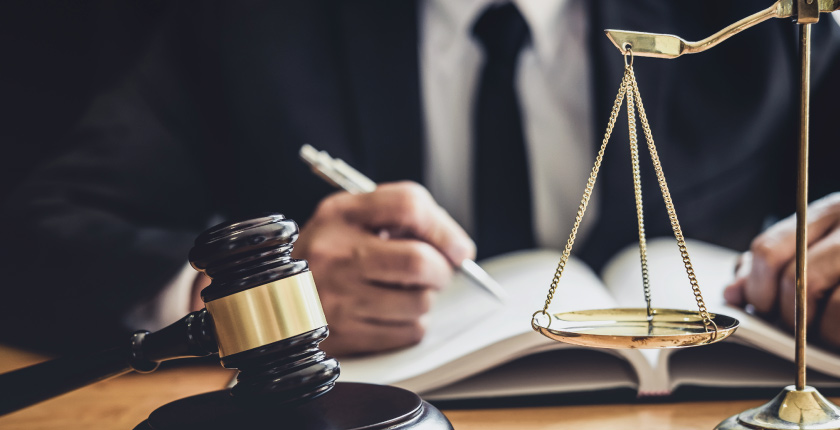 CLAT is a highly competitive exam that requires you to be on your toes throughout your preparation. One must have solid preparation in order to ace this renowned law entrance exam. And CLAT mock tests are the best preparation materials. Mock tests are a copy of the actual exam that puts you in a similar environment which you will be in during the actual exam.
There are various benefits of giving a mock test before the actual CLAT exam. It assists you in strengthening your CLAT preparation. Here are a few significant benefits of CLAT practice tests that help you crack CLAT.
Helps in the identification of weak areas

CLAT practice tests are a great way to identify your weak areas. While you appear in a mock test, you get to know various questions that you find difficult to answer. These questions are your weak points that need a little extra focus so that you have amended your learning by the time you appear for the actual exam.
Helps in practice and preparation

The more you practise, the closer you get to success. A  mock test will have questions similar to the actual CLAT exam that will help you practise such questions and become a master of the same.
Provides an opportunity to take risks and experiment
CLAT online mock tests give you an opportunity to experiment with the technique and approach that you apply while you give the exam and decide which one suits you the best. You only get to give the actual CLAT exam once, where you will not get the opportunity to test your techniques.
Helps you increase your accuracy
Practising mocks multiple times will assist you in becoming more accurate with your answers. The more questions and challenges you face, the more experience you will gain from dealing with such challenges. This will, in turn, help you accelerate your accuracy.
Helps in increasing the speed
Once you develop a habit of answering the questions asked in CLAT, your speed of answering such questions will escalate by itself. This lets your brain get accustomed to solving them in seconds.
Provides space for self-evaluation
After every mock test you give, you will get to know your result. This helps you in self-evaluation. Rectifying your mistakes after every mock helps you acquire the best version of yourself to present in the CLAT exam.
Climb the Ladder of Success with Clat Possible
Clat Possible offers three different variants of the All India Mock Test Series For Law Entrance Exams. These three types of mock test series have features according to the requirements of the law aspirants and the level of their preparation. These
CLAT online mock tests
help students to prepare, strategise, analyse and know their weak/strong areas. The Clat Possible mock test series is your one-stop point to prepare and crack the CLAT entrance exam. The three types of Mock test series offered by Clat Possible are mentioned below:
Hammer It Plus- This CLAT mock test series by Clat Possible includes:
80 CLAT Mocks + 50 AILET Mocks + 10 other Law Entrance Exam Mocks
2 Doubt Sessions per month
MyZone Access
Video Analysis
Hammer It- This test series starts at a comfortable level to let you first adapt to the notion of the word test. This CLAT mock test series includes:
70 CLAT Mocks + 40 AILET Mocks + 10 other Law Entrance Exam Mocks
2 Doubt Sessions per month
MyZone Access
Video Analysis
Hammer It Express- Clat Possible offers this test series based on the new CLAT pattern! This CLAT mock test series includes:
50 CLAT Mocks + 25 AILET Mocks + 5 other Law Entrance Exam Mocks
2 Doubt Sessions per month
MyZone Access
Video Analysis
Moreover, various coaching centres now conduct online and offline mock series, which is icing on the cake! If aspirants take it seriously and attend mock tests with discipline, it will assist them a lot in their exam preparation. The mock tests will also help you update yourself with the latest exam pattern and, most importantly, help you to be calm during the actual CLAT exam. CLAT practice tests surely add a winning edge to your preparation for CLAT. Therefore, taking mock tests offered by Clat Possible can help you ace the most esteemed law exam in India - CLAT!