By I Jul 26, 2023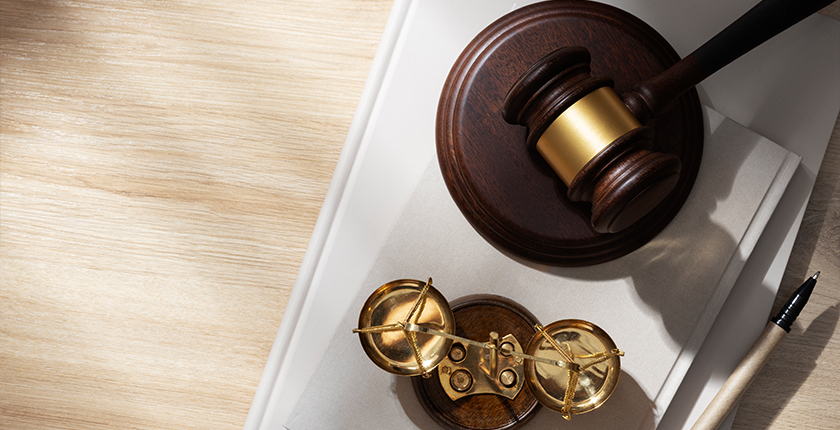 We all know that CLAT is a highly competitive law entrance exam in India. But what is the race here all about? Why are so many students giving this exam?
Yes, the race is about securing a seat at prestigious law schools in India. But, more than merely doing a degree, students want to level up and complete their law education at National Law Universities.
There are several advantages of studying law at top law schools in India, including:
Quality of Education:

Top law schools offer a rigorous and comprehensive curriculum designed to prepare students for a successful career in law. They have experienced and knowledgeable faculty who bring expertise to the classroom.

Networking Opportunities:

These law schools attract a diverse group of students, creating an environment for students to network and build connections with future colleagues and mentors. 

Job Opportunities:

Almost all the top law schools have a strong reputation in the legal community, and many employers specifically seek out graduates from these institutions. Students from top law schools often have better job prospects and higher salaries upon graduation.

Resources and Support:

Students get access to a range of resources and support at these institutions, including career counselling, academic advising, and access to legal research databases. 

Prestige:

Graduating from a top law school can carry significant prestige and open doors to opportunities that might not be available to graduates from less prestigious institutions.
Studying law at a top law school can give students a competitive edge in the legal job market.
Which is the Best Institute for Law in India?
Choosing the best institute for law in India can be a daunting task, given the numerous options available. However, here are some factors to consider while making your decision:
Accreditation and Reputation:

Look for an institute accredited by a recognized authority, such as the Bar Council of India (BCI), that has a good reputation in the legal community.

Course Curriculum:

Evaluate the curriculum offered by the institute and ensure that it covers all the essential legal subjects and provides ample practical training.

Faculty:

The quality of faculty members is a critical factor in the quality of education the institute offers. Look for an institute that has experienced and knowledgeable mentors.

Infrastructure and Facilities:

Consider the infrastructure and facilities available, such as a well-equipped library, moot courtrooms, and other necessary amenities.

Placement Record:

Check the institute's placement record and the average salary package offered to graduates. This can give you an idea of the job opportunities available after completing your course.
However, it is essential to research and compare different institutes based on the abovementioned factors to make an informed decision.
List of the Top Law Schools in India
The following are CLAT-affiliated law schools ranking in India:
National Law School of India University, Bangalore (NLSIU)

NALSAR University of Law, Hyderabad (NALSAR)

The West Bengal National University of Juridical Sciences, Kolkata (WBNUJS)

National Law University, Jodhpur (NLUJ)

Gujarat National Law University, Gandginagar (GNLU)

National Law Institute, Bhopal (NLIU)

Hidayatullah National Law University,Raipur(HNLU)

Dr Ram Manohar Lohiya National Law University, Lucknow (RMLNLU)

Rajiv Gandhi National University of Law, Patiala (RGNUL)

Chanakya National Law University, Patna (CNLU)
Along with these, the top AILET-affiliated college is National Law University, Delhi (NLU Delhi).
What Rank is Required for NLU Ranchi?
According to the cut-offs for the last round (General Category), the following were the ranks required for
NLU Ranchi
:
For the year 2023: the last rank was 1389

For the year 2022: the last rank was 1299

For the year 2021: the last rank was 1233
Based on this data, to get a seat at NLU Ranchi, candidates have to achieve a rank higher than 1400. However, NLU Ranchi ranking can change the following year depending on the number of candidates appearing for the exam and the competition.
How to Secure a Seat at Top Law Schools In India? Go the Clat Possible Way!
There are various ways in which Clat Possible coaching can assist students in securing a spot at the top law schools. These include:
Access to comprehensive study material that is created by experts and is updated regularly

Guidance from experienced faculty who possess a thorough understanding of the exam pattern, regular mock tests that simulate the actual exam environment

Personalised attention to cater to the specific needs of each student, frequent feedback to help students identify and overcome their weaknesses

Access to online resources, such as study material, mock tests, and videos, to aid in preparation for the exam.
Therefore, Clat Possible coaching can provide students with the tools they need to prepare effectively for the law entrance exams and increase their chances of getting admission into the top law schools.