By I Oct 18, 2023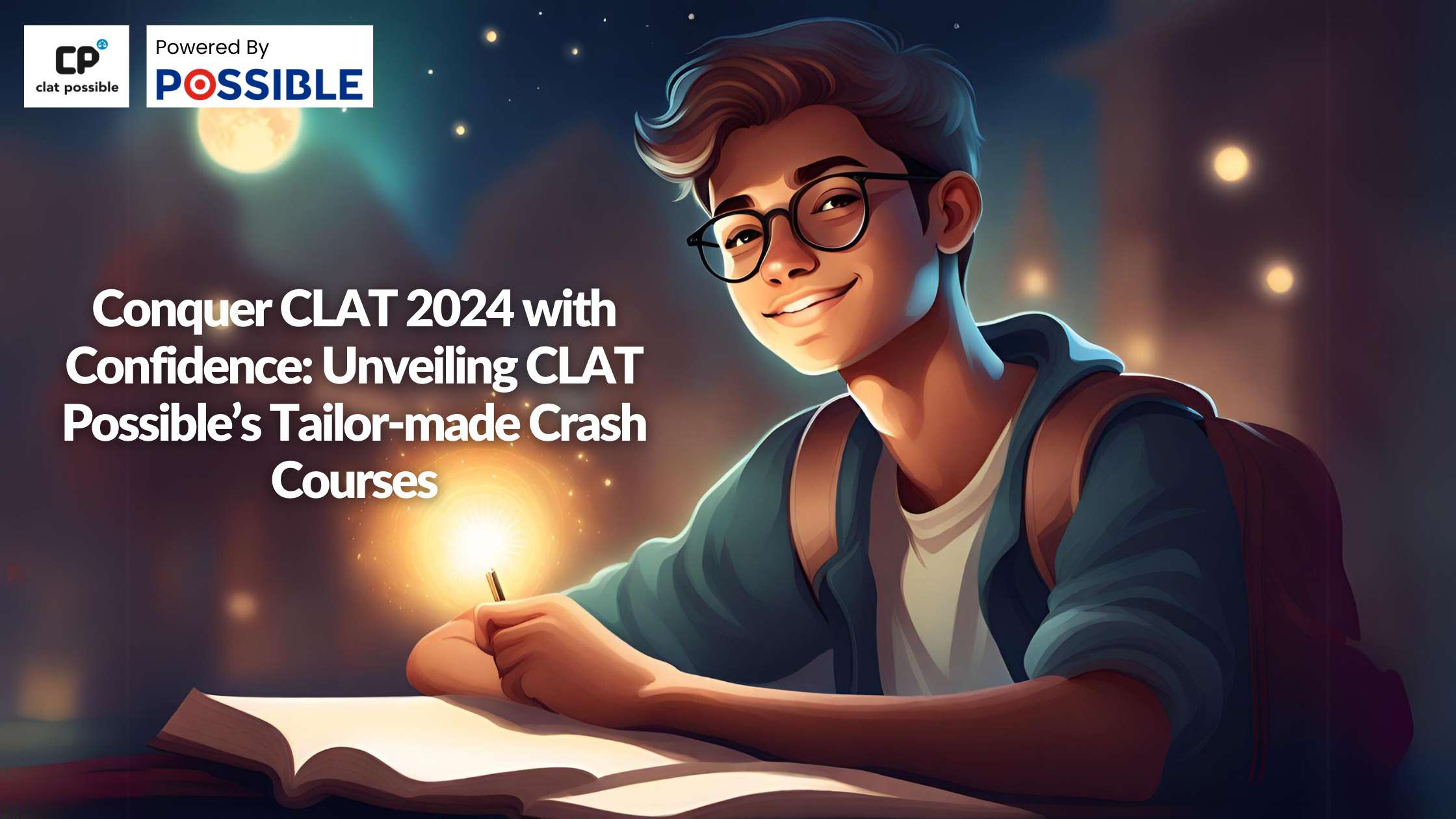 Navigating the maze of CLAT preparation can be an intense journey. With CLAT 2024 on the horizon, the pressure to find the best strategy that guarantees success is at its peak. Enter CLAT Possible, your trusted companion in this voyage towards your law career. With courses meticulously curated for diverse needs - Hammer Mini Series, Hammer IT Express, and Hammer IT Plus - we're here to ensure your preparation is thorough, stress-free, and above all, successful.
Understanding the CLAT Challenge
The Common Law Admission Test (CLAT) is a pivotal point for students aspiring to secure seats in prestigious law schools across India. It tests candidates on subjects like Logical Reasoning, Legal Aptitude, English, Current Affairs, and Quantitative Techniques. The sheer breadth of the syllabus coupled with the competitive environment makes a well-structured preparation strategy absolutely critical.
Why CLAT Possible Stands Out
Expert Faculty: Our educators aren't just masters of their subjects; they understand the nuances of CLAT, making them the perfect guides.
Adaptive Learning: We recognize that every student is unique. Our courses are designed to adapt to your learning style and pace.
Success Stories: A proven track record with numerous successful candidates now pursuing law degrees from top universities.
Decoding CLAT Possible's Course Offerings
1. Hammer Mini Series: Short on time? The Hammer Mini Series is our compact solution designed for a quick yet effective preparation. It focuses on:
Core Concepts: Emphasis on fundamental principles of each subject, providing a solid foundation.
Time Management: Special sessions on managing time effectively during the exam.
Mock Tests: Regular mock tests to get you accustomed to the pressure of the exam environment.
2. Hammer IT Express: For those who have the basics in place but need to fine-tune their preparation, Hammer IT Express is the perfect fit. It includes:
Advanced Learning: Delve deeper into complex topics and enhance your understanding.
Expert Sessions: Interactive sessions with CLAT toppers and subject matter experts.
Personalized Feedback: Detailed analysis of mock tests to identify and improve your weak areas.
3. Hammer IT Plus: If you're looking for an all-encompassing preparation method, Hammer IT Plus will exceed your expectations. It offers:
Extensive Coverage: In-depth study materials covering every nook and cranny of the CLAT syllabus.
Doubt Clearance: One-on-one sessions with faculty to clear doubts and conceptual ambiguities.
Study Planner: Customized study plans that suit your daily routine, ensuring you stay on track.
FAQs:
Q1. Can I switch courses midway if I feel the need to change? A1. Yes, CLAT Possible offers the flexibility to switch between courses, depending on your evolving preparation needs.
Q2. Do the courses cover the recent changes in the CLAT exam pattern? A2. Definitely! CLAT Possible's courses are continually updated to reflect any changes in the exam pattern or syllabus.
Q3. How do the mock tests in each course differ? A3. While all our courses provide rigorous mock tests, the Hammer IT Plus includes the highest number, each simulating the actual exam and covering a diverse set of topics.
Q4. Are there any provisions for revising topics after the course completion? A4. Absolutely! We provide revision modules and summary sheets, along with the option to attend doubt-clearing sessions even after course completion.
Conclusion:
Achieving your dream of acing the CLAT 2024 doesn't have to feel like scaling a mountain. With CLAT Possible's structured courses - Hammer Mini Series, Hammer IT Express, and Hammer IT Plus - you're equipped with the best tools to not just face, but conquer the challenge. So, set your worries aside and let's embark on this journey to law school together!
For more informative blogs on CLAT 2024 preparation, Click Here!