By I Aug 24, 2023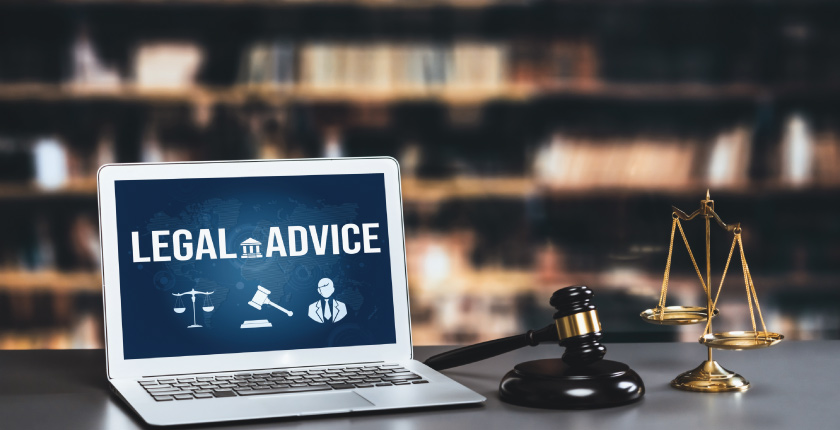 CLAT is the national law university admission exam in India. Thousands of students appear for this exam each year. The competition is fierce, and if you are a CLAT aspirant, you should be aware of the best strategies for passing the exam. Of course, you can always study independently, but seeking qualified assistance from a reputable law entrance online class is preferable.
There is a range of coaching centres in India where you can enrol. In this case, finalising a dependable centre is critical. A top law entrance online class facility will build enough confidence in you to take the law exam and pass it with zeal.
Here are a few significant benefits of enrolling for the best law entrance online class:
Great scope for practice Online preparation classes for the law entrance exam include several hours of live sessions. Law aspirants obtain access to the latest exam pattern and understand which topics are more important and need to be paid more attention to. They also get to practise various CLAT mock test series, which assist them in getting a feel of the real exam.
Experienced faculty Another factor contributing to the importance of online law courses in India is the presence of expert trainers. Online CLAT coaching classes have expert faculties for different topics. Aspirants get numerous practice tests from their teachers. These experts thoroughly examine these tests given by the students to provide useful feedback. These feedbacks help students learn from their mistakes and improve.
Increases your speed of answering questions When appearing for a difficult exam like the CLAT, speed is critical. When you attend law entrance online classes daily, your speed in answering questions enhances dramatically. In addition, it enhances your time-management skills and puts you in a favourable position.
It is vital to be calm throughout your CLAT exam. When you keep your calm, you will be better able to write the answers and deal with any challenge. With professional guidance, you are well prepared; therefore, it minimises your exam stress to a great extent.
There is no doubt that your level of accuracy enhances dramatically as a result of the law entrance online classes. The CLAT courses assist you in successfully answering the majority of the questions in less time. As you practise more, your accuracy enhances even more. These classes will also help you improve your English comprehension and grammar skills, accelerate your legal knowledge, sharpen your logical reasoning, and enhance your general awareness.
How Does Clat Possible Stand Out?
With appreciation from top-rated law schools, Clat Possible hit the road like there is no end. The devoted facilities provide workshops, seminars, conferences, and conclaves in the classrooms. Clat Possible team keeps in mind the different groups of aspirants that may be taking the CLAT exam. With the help of their expert faculty, CP has designed the exhaustive CLAT online preparation courses.
Here are the prime features of Clat Possible CLAT courses:
Instructor Led Teaching using an extremely reliable and advanced platform.
Exhaustive training to ensure aspirants build proficiency in all topics and strengthen their test strategy to maximise their potential.
Synchronised with the school academic calendar.
Includes Study material, All India Test series, Faculty Driven Teaching, Revision & Workshops
Access to LMS for online practice, performance tracking, updates & communication.
Upgrade to Brick & Mortar Classroom by paying the differential fee.
Advanced sessions and Revision sessions
Access to LMS for online practice, performance tracking, updates & communication.
Clat Possible - The Right Platform for Your Success
Moreover, the online preparation classes for the law entrance exam offer a real classroom experience at your place and time, thus allowing the aspirants to raise any doubts or queries and have them answered instantly by the faculty. Even if they miss asking a doubt in a live session, they may get those doubts resolved by the faculty or collaborate with peers. With this, the benefits of online law courses in India appear endless.
Additionally, select a reputed CLAT coaching class that provides well-researched study material, personal attention, mock tests, and doubt-clearing sessions. It's a great idea to always look for a coaching institute like Clat Possible that provides the best law entrance online classes and leads you to a fulfilling future.