By I Jul 27, 2023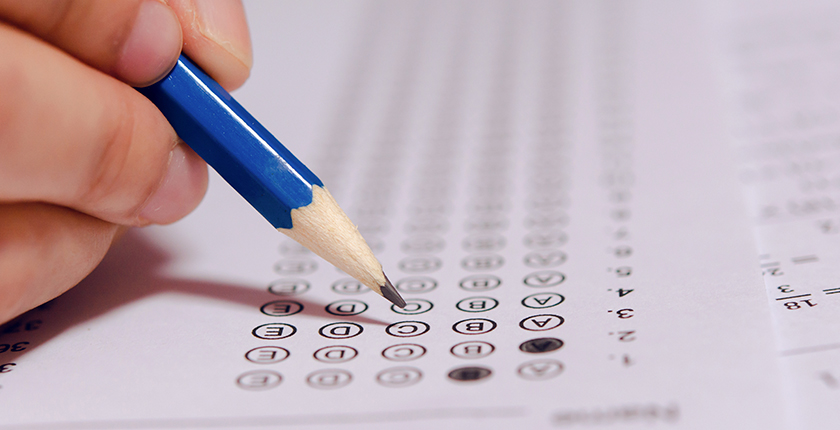 The Common Law Admission Test, or CLAT, is a highly competitive exam taken by students aspiring to study law in prestigious institutions in India. Therefore, coaching for CLAT can be highly beneficial for students, provided they choose the best coaching institute.
The following are some features that can help you identify the best CLAT coaching in India:
Experienced & Expert Faculty:

The coaching institute should have experienced and qualified faculty members who are well-versed in the subjects covered in the CLAT exam.

Updated Study Material:

Ensure that they provide comprehensive study material, including books, notes, and mock tests, which cover all the topics in the CLAT syllabus.

Daily Practice:

Regular mock tests should be conducted to help students identify their strengths and weaknesses and prepare accordingly.

Personalised Attention:

The coaching institute should provide personalised attention to each student, addressing their strengths and weaknesses and guiding them accordingly.

Doubt Clearing Sessions:

Regular doubt-clearing sessions should be conducted to help students clear their doubts and improve their understanding of the concepts covered in the exam.

Online Support: Enquire if the coaching is offering online support, including video lectures, online mock tests, etc., to help students prepare for the exam from the comfort of their homes.
Success Rate:

The coaching institute's success rate in the CLAT exam should be high, indicating that their teaching methodology and study material are effective.

Past Students Feedback:

You can ask the institute to share feedback from past students to know their experience and do your research by checking out reviews online.
By keeping these features in mind, you can choose the best CLAT coaching institute in India, which will help you prepare effectively for the exam and achieve your goal of getting into a prestigious law school.
Benefits of Online Law Courses in India
Online coaching has become increasingly popular in recent years as more people turn to the internet for help with achieving their personal and professional goals. Here are some of the benefits of taking online coaching for CLAT:
Convenience:

Online coaching is incredibly convenient because you can participate in coaching sessions from the comfort of your own home, eliminating the need to travel. This makes it easier to fit coaching sessions into your busy schedule.

Flexibility of Schedule:

With online coaching, you have more flexibility in scheduling. You can often choose the time and date of your coaching sessions, and if you need to reschedule, it's easy to do so.

Access to a Wider Range of Coaches:

Online coaching allows you to work with coaches from all over the world, which means you can find the right coach for you regardless of where you live.

More Affordable: Online law courses are often more affordable than in-person coaching because there are fewer overhead costs for the coach.
Best of Technology:

Online coaching often utilises technology such as video conferencing, email, and messaging apps, which can make communication more efficient and effective. Additionally, coaches can use online tools to track progress, set goals, and provide feedback.
Overall, online coaching offers many benefits for those looking to improve their personal and professional lives. With its convenience, flexibility, affordability, and access to a wider range of coaches, it's no wonder these are emerging as the best CLAT coaching in India and why more and more people are turning to online coaching for CLAT.
Courses That Make Clat Possible the Best CLAT Coaching in India
Clat Possible is a popular law entrance coaching that provides various result-oriented programmes for students who want to pursue a career in law. Their courses are designed to help students prepare for law entrance exams, including CLAT, AILET, and others. 
Here are some of the CLAT courses offered by Clat Possible:
Zephyr:

This is a 2-year Classroom programme designed for students who are in their 10th or 11th standard and want to start their preparation for law exams early. It covers all the basic concepts in the 1st year to help students build a strong foundation for their future studies, with the 2nd year focused on revision, reiteration & comprehensive practice. The classes would take place twice a week in the 1st year and thrice in the 2nd year. 

Breeze Regular:

It is Clat Possible's 1-year flagship course designed ideally for class 12th and gap year students. There will be year-long mentor grooming for systematic preparation with 5 days a week of classes. Students will also have access to "MyZone" – India's Pioneering Online Support Platform, where they can get hold of General Awareness and the latest notifications, updates, etc. 

Breeze Weekend:

It is a 1-year programme for all law aspirants targeting the immediate CLAT paper. Even though the classes are held only 2 days per week, students will have sufficient time to develop the core concepts and prepare for online tests. Access to "MyZone" – India's Pioneering Online Support Platform is provided in this programme too

.
Crash Courses:

These programmes are designed for students who want to prepare for law entrance exams in a short period of time. The programme includes live

Clat online classes

, study materials, and regular assessments. It covers all the important topics and helps students revise the concepts quickly. The following are the 2 crash courses of Clat Possible:

BOLT Plus

BOLT Online

Test Series Programme:

These programmes include a series of mock tests that simulate the actual exam environment and help students get familiar with the exam pattern and build their confidence. The following are Clat Possible's best mock test series:

Hammer IT Plus -

140 mocks

Hammer IT -

120 mocks

Hammer IT Express -

80 mocks
Overall, Clat Possible offers a range of programmes that cater to the needs of students with different requirements. Their online courses are designed to provide comprehensive coverage of the syllabus and help students prepare for the law entrance exams in a structured and efficient manner.