By I Jul 25, 2023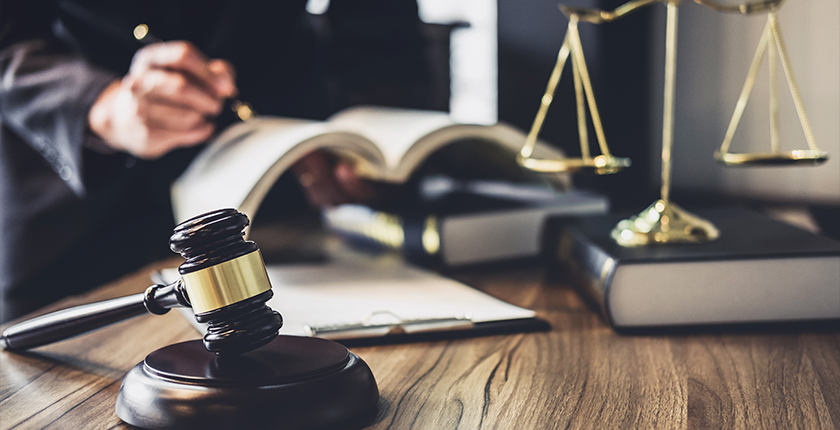 CLAT (Common Law Admission Test) is a highly competitive exam with thousands of students competing for a limited number of seats in the NLUs. The exam is designed to test the candidate's knowledge of English, general knowledge, legal reasoning, logical reasoning, and mathematics. The popularity of the CLAT exam is attributed to the fact that it is a gateway to some of the best law schools in the country.
The exam is highly competitive, and the number of applicants is increasing yearly. Annually, 60,000 candidates appear for the CLAT exam, whereas the success ratio is 1%.
So, how do you beat this competition and secure your seat at NLU? Yes, by improving your preparation with Clat Possible law coaching and CLAT mock tests.
What Are the Benefits of the CLAT Mock Test?
CLAT mock tests are practice tests designed to simulate the actual exam environment. Here are some of the benefits of taking these tests:
Familiarise yourself with the exam pattern: Taking mock tests will help you understand the format and structure of the actual exam, such as the number of questions, the type of questions, and the time allotted for each section.
Time management skills: CLAT practice tests help you develop time management skills by allowing you to practise answering questions within a specific time frame.
Identify strengths and weaknesses: By taking these mock tests, you can identify your strengths and weaknesses and focus your preparation accordingly. This will help you improve your overall performance in the exam.
Improve accuracy: CLAT practice tests help you improve your accuracy by giving you practise in answering questions correctly within a set time frame.
Boost confidence: Taking CLAT practice tests will help boost your confidence by familiarising you with the exam pattern and format.
Assess your level of preparation: These mock tests provide an opportunity to assess your level of preparation for the exam and identify areas that require further attention.
Overall, taking mock tests for CLAT is an essential part of your preparation strategy as it can significantly increase your chances of success in the exam.
Which Mock Test Series is Best for CLAT?
Clat Possible is one of India's top law entrance coaching platforms that offers the best test series to prepare students for the CLAT exam. The following are some of the features of Clat Possible mock test series:
Comprehensive coverage: The mock test series covers all the sections of the CLAT exam, including English, General Knowledge and Current Affairs, Elementary Mathematics, Legal Aptitude, and Logical Reasoning.
Difficulty level: The mock test series has a range of difficulty levels, from easy to complex, to help students gauge their level of preparedness for the actual exam.
Detailed explanations: Each question in the mock test series comes with a detailed explanation, which helps students understand the concept behind the question.
Performance analysis: After taking the mock test, students receive a detailed performance analysis report, which helps them identify their strengths and weaknesses.
Real-time testing experience: These test series are designed to replicate the actual CLAT exam, giving students a real-time testing experience.
Accessible on all devices: Students can access these mock tests on all devices, including desktops, laptops, tablets, and smartphones, making it convenient for students to prepare for the exam anytime, anywhere.
Affordable pricing: Clat Possible mock test series is affordable, making it accessible to students from all backgrounds.
These are some of the features of Clat Possible mock test series that may be helpful for students preparing for the CLAT exam.
How Do You Do a CLAT Mock Test?
Clat Possible offers 3 types of mock test series for CLAT aspirants. Students can pick any and decide how to do those mock tests. Along with offline mocks, CLAT online mock tests are also provided by Clat Possible, as this coaching institute offers both online & offline learning.
The following are the Clat Possible's All India Mock Test Series for Law Entrance Exams:
Hammer IT Plus
Total 140 Mocks: 80 CLAT Mocks + 50 AILET Mocks + 10 other Law Entrance Exam Mocks
2 Doubt Sessions per month
Hammer IT
Total 120 Mocks: 70 CLAT Mocks + 40 AILET Mocks + 10 other Law Entrance Exam Mocks
2 Doubt Sessions per month
Hammer IT Express 
Total 80 Mocks: 50 CLAT Mocks + 25 AILET Mocks + 5 other Law Entrance Exam Mocks
2 Doubt Sessions per month
Students can choose a CLAT mock test based on the time they have, their level of preparation, and the cost of the test series.
In Conclusion
If you are looking for the best option out there, then Clat Possible is the place to be!
Clat Possible mock test series is curated by subject matter experts and are up-to-date with the new CLAT pattern. As the law school test preparation is not just limited to CLAT, Clat Possible test series also includes AILET mocks, and some other law entrance exam mocks too.
Therefore, if you want to take your law entrance preparation a notch higher, enrol for any of Clat Possible's All India Mock Test Series!