By I Aug 25, 2023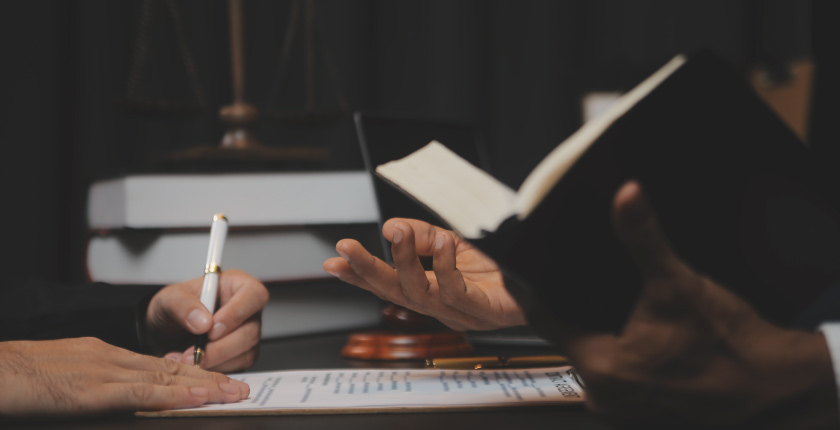 CLAT study material is an important resource for individuals who are preparing for the most reputed law entrance exam- CLAT. Top-graded study materials help you to understand the concepts clearly and efficiently to cover the entire syllabus on time. So, always try to choose the best study material for CLAT as per the exam pattern, latest syllabus, topics covered, and expert recommendations. An effective preparation plan for the CLAT entrance exam should include the number of study hours, sample papers, study materials, and the quality of mock tests.
If you plan to take the CLAT, you need a comprehensive study guide to prepare. CLAT is a national-level entrance exam conducted in India for admission to undergraduate and postgraduate law courses. The exam is highly competitive; therefore, you need a well-planned study guide and the best study material to help you crack it.
Let's take a look at the key elements you should involve in your CLAT exam study guide.
The first step to preparing for an exam is to know its exam pattern. CLAT is a two-hour test with 150 multiple-choice questions. The test is divided into five sections: English, Current Affairs, Legal Reasoning, Mathematics & Logical Reasoning. Each section has 30 questions, & each question carries 1 mark. The exam also has a negative marking of 0.25 marks for each incorrect answer.
Get the right study material

The next step for preparation is to get the right study material. You can begin with the CLAT official website and study the syllabus and exam pattern. You can also get sample papers, recommended books, and previous year's question papers from the website. You can also refer to forums, online blogs, and YouTube channels for additional study materials.
Make a study plan

Once you have the right study material, you need to make a study plan. Divide the topics into smaller sections, and allocate time for each section. Make sure you have abundant time for revision and solving sample papers. And your study plan should be flexible, so you can adjust it if required.
Practice, practice, practice

Practice is the key to success for CLAT. The more you practise, the better you get. Solve as many questions as you can, and try to solve them in multiple ways. This will enable you to understand the concepts better and enhance your problem-solving skills.
Stay up-to-date with current affairs

Current Affairs is a vital section in CLAT. You need to stay up-to-date with national & international news, sports, politics, and other events. Watch news channels, read newspapers, and follow online news portals to be informed. You can also subscribe to current affairs magazines & online portals for detailed coverage.
Join coaching classes

If you find it difficult to prepare independently, you can enrol in a reputed CLAT coaching. Coaching classes provide a structured study plan, law study notes PDF, expert guidance, and a competitive environment. You can interact with other aspirants too, and get your doubts solved.
How Does Clat Possible Make It Possible For You?
Clat Possible is one of India's best online coaching for CLAT. Clat Possible also offers a program based on New Pattern CLAT from the significant changes made in CLAT 2020. CP's long-duration programs have been restructured as per the new pattern. CP understands that all learners have unique learning styles, so they have blended their classroom using multiple teaching aids to ensure effective learning.
To reduce your stress, the experts at CLAT Possible have listed the Best CLAT study material for all the exam sections below. Following this, study material for CLAT will surely help you to maintain the right track and guide you to score a good rank in the upcoming exam. Furthermore, Clat Possible offers four types of New Pattern Workbook Set that include all the below-mentioned sections included in the CLAT exam:
CLAT English Language section

To score well in the English Language section, the aspirants should have clear concepts and in-depth knowledge of vocabulary, Grammar, and comprehension. This section helps you prepare for the English Language section for the upcoming CLAT exam.
CLAT GK section

The GK Section in CLAT is huge, as the syllabus is not specific. This section helps you ace the GK section in the CLAT exam.
CLAT Logical Reasoning section

The Logical Reasoning section of CLAT holds approximately 20% weightage. The questions asked in this section are in the form of a passage, and aspirants are expected to answer questions based on the passage. This workbook helps you master the Logical Reasoning section.
CLAT Quantitative Techniques section

Quantitative Techniques evaluate the aspirant's ability to calculate numerical data for statistical analysis. This section helps you in preparing well for the Quantitative Techniques section.
CLAT Legal Aptitude section

This is the trickiest section of the CLAT Question Paper. So, the aspirants must be well-versed in all the vital topics related to Legal Reasoning. This section helps strengthen your Legal Reasoning.
When we talk about law entrance exams, the most important and challenging exam that comes to mind is CLAT. It is the most prestigious law exam for aspirants aiming to study law and step into a journey as a legal representative. However, as a law aspirant, you must first clear CLAT to grab a seat in the renowned National Law Universities pan India. To prepare you for the same, Clat Possible has come with perfect preparation material. Enrol today at Clat Possible to have a rewarding legal career.