By I Oct 04, 2023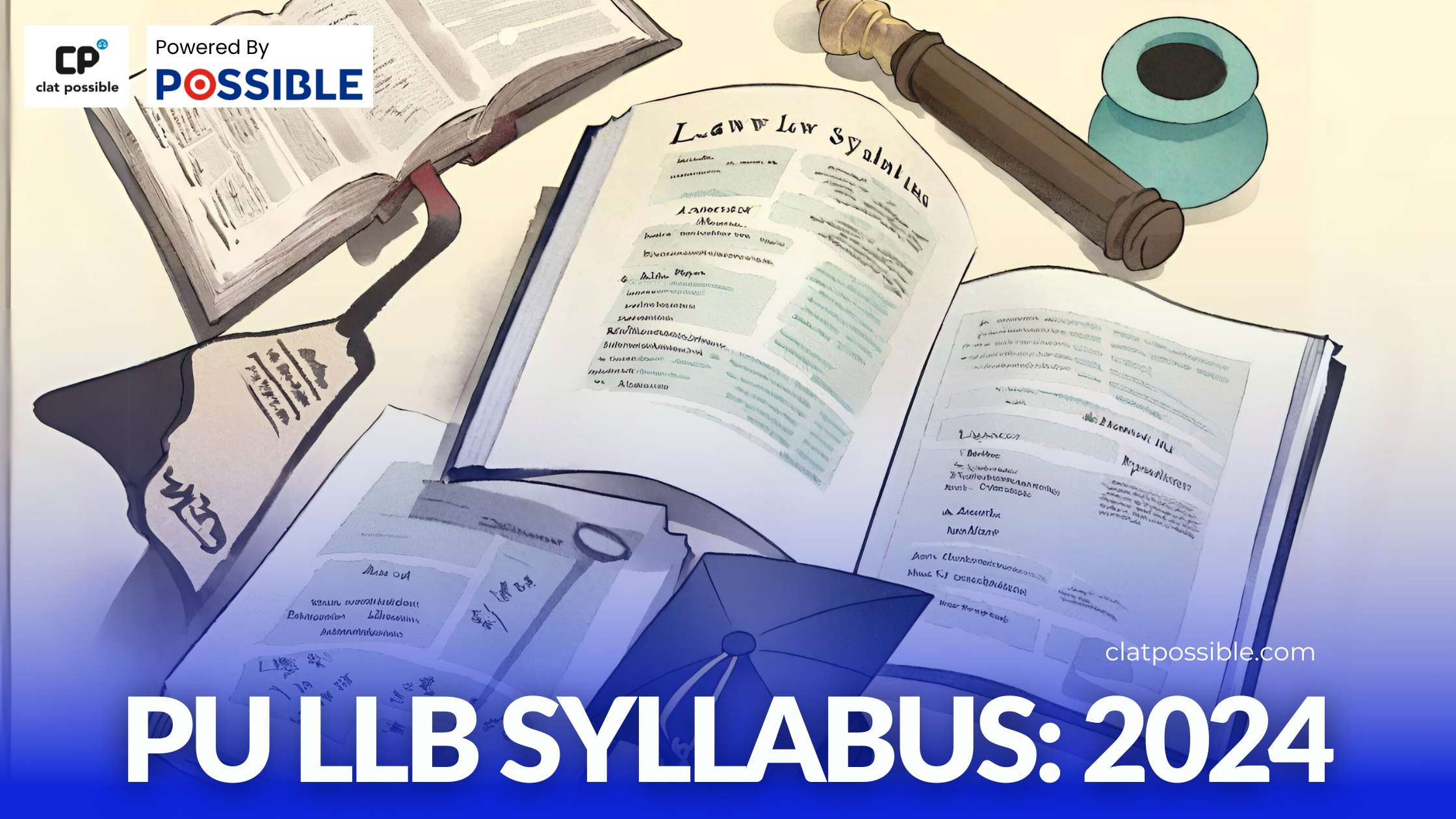 Are you aspiring to pursue a legal career and planning to appear for the PU LLB 2024 entrance exam? Preparing for this examination requires careful planning and a thorough understanding of the syllabus and exam pattern. In this comprehensive guide, we will provide you with all the essential information about the PU LLB 2024 syllabus, exam pattern, and recommended preparation books. Additionally, we'll address frequently asked questions to help you prepare effectively.
PU LLB 2024 Syllabus
The first step towards a successful PU LLB 2024 examination is understanding the syllabus. Here's a breakdown of the topics you need to cover:
Legal Aptitude
Indian Constitution
Indian Polity
Law of Contracts
Law of Torts
Criminal Law
CrPc (Criminal Procedure Code)
Penal Code
International Laws of major multilateral bodies like UN, WTO, etc.
Current Affairs
Current events of national and international importance with special focus on legal aspects
New appointments, achievements
Sports, awards, and honors, etc.
General Knowledge
History, Environment, Polity, General Science, etc., up to class 12th level.
English
Grammar vocabulary
Antonyms-Synonyms
Idioms and phrases
Sentence correction
Fill in the blanks
Parajumbles
Reasoning
Puzzle
Sets
Number-series
Logical patterns
Blood relations
Critical reasoning
Directions
Series
Now that you have a clear understanding of the syllabus, let's move on to the exam pattern.
PU LLB Exam Pattern 2024
Understanding the exam pattern is crucial for effective preparation. Here are the key details of the PU LLB 2024 exam pattern:
Mode: Offline
Duration: 90 minutes
Type of Questions: Objective type
Number of Questions: 100
Marking Scheme: +1 mark for a correct answer
Negative Marking: -0.25 marks for an incorrect answer
Maximum Marks: 100
Language: English, Hindi, and Punjabi (except for the portion of reasoning ability and knowledge of English and legal aptitude)
Now that you're familiar with the syllabus and exam pattern, it's time to explore some recommended books for your PU LLB 2024 preparation.
Best Books for PU LLB 2024 Preparation
Choosing the right study materials can make a significant difference in your preparation. Here are some highly recommended books for PU LLB 2024:
CLAT and LLB Entrance Examination Study Package by A. P. Bhardwaj
Model Test Papers for CLAT & LLB by A. P. Bhardwaj
Self Study Guide LLB Entrance Examination by Arihant Publication
The Pearson Guide to the LLB Entrance Exam by Thorpe
Legal Awareness and Legal Reasoning by A. P. Bhardwaj
General Knowledge by Lucent
These books cover a wide range of topics and will help you prepare effectively for the PU LLB 2024 examination.
Frequently Asked Questions (FAQs)
How many subjects will be covered in the PU LLB 2024 exam?

There are a total of 5 subjects in the PU LLB 2024 entrance exam - English, Logical Reasoning, General Knowledge, Current Affairs, and Legal Aptitude.

In what mode will the PU LLB entrance 2024 be conducted?

The PU LLB 2024 entrance exam will be conducted in offline mode.

What type of questions will be asked in the PU LLB exam?

The questions in the PU LLB entrance exam will be of objective type.
In conclusion, your success in the PU LLB 2024 examination depends on thorough preparation and a clear understanding of the syllabus and exam pattern. Utilize the recommended books and practice diligently to excel in the exam. Good luck with your preparation, and may you achieve your goal of pursuing a legal career through Punjab University! For more informative blogs on CLAT 2024 preparation, Click Here!