By I Jul 28, 2023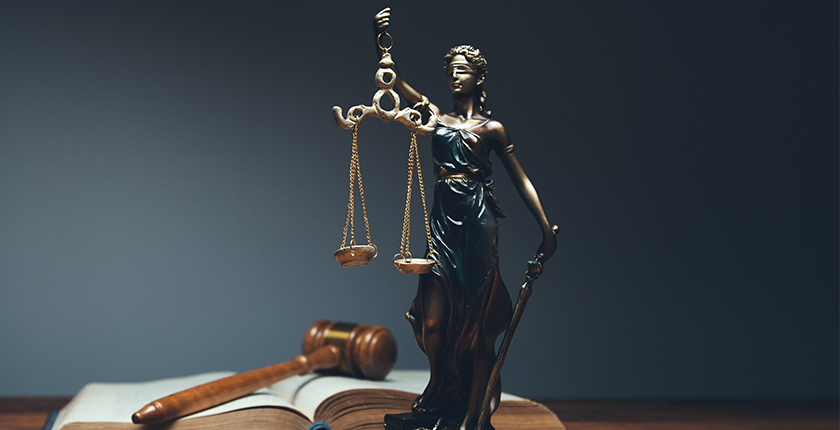 With transforming industries and new demands, various new courses have gained popularity today. Law programs are one of the front runners among them. There was a time when LLB courses were neither very popular nor had enough institutes to impart education. Today, we have popular law entrance exams like CLAT that allow interested students to get into the top NLUs across India.
Almost 60,000 law aspirants seek to crack the LLB entrance exam, which paves the way for 21 NLUs and 43 other law institutes. With a few seats in high-ranked law schools, CLAT offers tough competition to the ones who dream of making it big in legal areas. Moreover, the CLAT is a two-hour Exam that includes 150 MCQs from subjects like English, Reasoning, Maths, GK, and Legal Aptitude. Being the prestigious law entrance exam, CLAT is one of the toughest exams for law aspirants after the 12th class. In such a scenario, it is vital to adopt a streamlined approach for CLAT preparation which is law entrance coaching.
The law coaching centres are certainly the best in terms of offering better guidance, top-class study, skilled professionals, a studying environment, etc. Moreover, they play a significant role in building your personality and skills like Creative and critical thinking ability, etc.
Need For Law Entrance Coaching
The best coaching for CLAT in India assesses the knowledge of candidates through English, Reasoning, GK, Legal Aptitude, and Mathematics. In order to ace the CLAT exam, you need to prepare in a focused and dedicated manner. To chart out an effective preparation plan and strategy, you require expert guidance. That is exactly what the best coaching for CLAT in India aims to do. The following points shed light on the key benefits of the best coaching for CLAT:
Systematic Preparation:

Unless you have a well-laid-out preparation plan, you are unlikely to succeed in the CLAT exam. The law coaching programs serve the purpose of guiding you on how to get a hold of all the significant topics of the CLAT syllabus.

Disciplined Schedule:

Coaching for the three-year LLB entrance exam, make sure that you devote a sufficient amount of time to CLAT preparation on a regular basis. Apart from the classroom schedule, you build the habit of studying at home.

Peer Learning & Competitive Spirit:

When you learn with your peers, you stay motivated to work hard for the test. Law coaching classes encourage a healthy spirit of competition so that the aspirants progress faster on their way to CLAT preparation.

Progress Tracking:

CLAT coaching programs incorporate regular tests to analyse your performance on a timely basis. Expert mentors are there to guide you in your weak and strong areas.

Doubt Clarification:

At the best coaching for CLAT, you can easily get your queries resolved and doubts cleared. This will save you a lot of time and energy spent searching for the correct approach to solving difficult CLAT questions.
What Should I Study for LLB Entrance?
Law after class 12 is a sought-after study option and ensures a prospective future for the candidates. The law entrance exams follow a comprehensive testing pattern wherein multiple subjects are covered. For the candidates to score well, it is vital to have overall and inclusive learning.
So, here are 6 tips to prepare and study well for LLB Entrance:
Read newspaper daily

Read and watch general knowledge content

Read English books and newspapers to improve your English language skills

Prepare maths from elementary books

Constant practice of the logical and analytical section questions

Study legal aptitude and prepare your notes
Get Ready with Clat Possible - The Best Coaching for CLAT in India
Clat Possible, the best law entrance coaching in India, includes well-qualified staff, exceptional infrastructure, and effective learning resources that are the perfect blend for students to succeed. The coaching institute has transformed into India's most successful venture at mentoring students for the dedicated corridors of National Law Schools today.
Clat Possible offers personalised learning to students by:
Mentoring-

Provides a unique ability to discuss problems around students' preparation and personal excellence.

Doubts-

the CP's doubts room allows students to ask questions from the convenience of their home.
Moreover, CP understands that all learners have unique learning styles, so they have blended their classroom using multiple teaching aids to ensure effective learning. Additionally, the faculty members at Clat Possible possess an average of 10 years of teaching experience & have cleared these competitive exams themselves, which ensures that you learn more in less time.
Look Beyond the CLAT with the Best Law Entrance Coaching
It goes without saying that it is beneficial to get every bit of help that one can in achieving one's dreams. The best law coaching offers resources and guidance for students to acquire to the best of their potential. Moreover, preparing for the exam by self-study is a good idea. But enrolling in the best law entrance coaching will surely narrow the preparation time and escalate the success rate.