By I Nov 16, 2023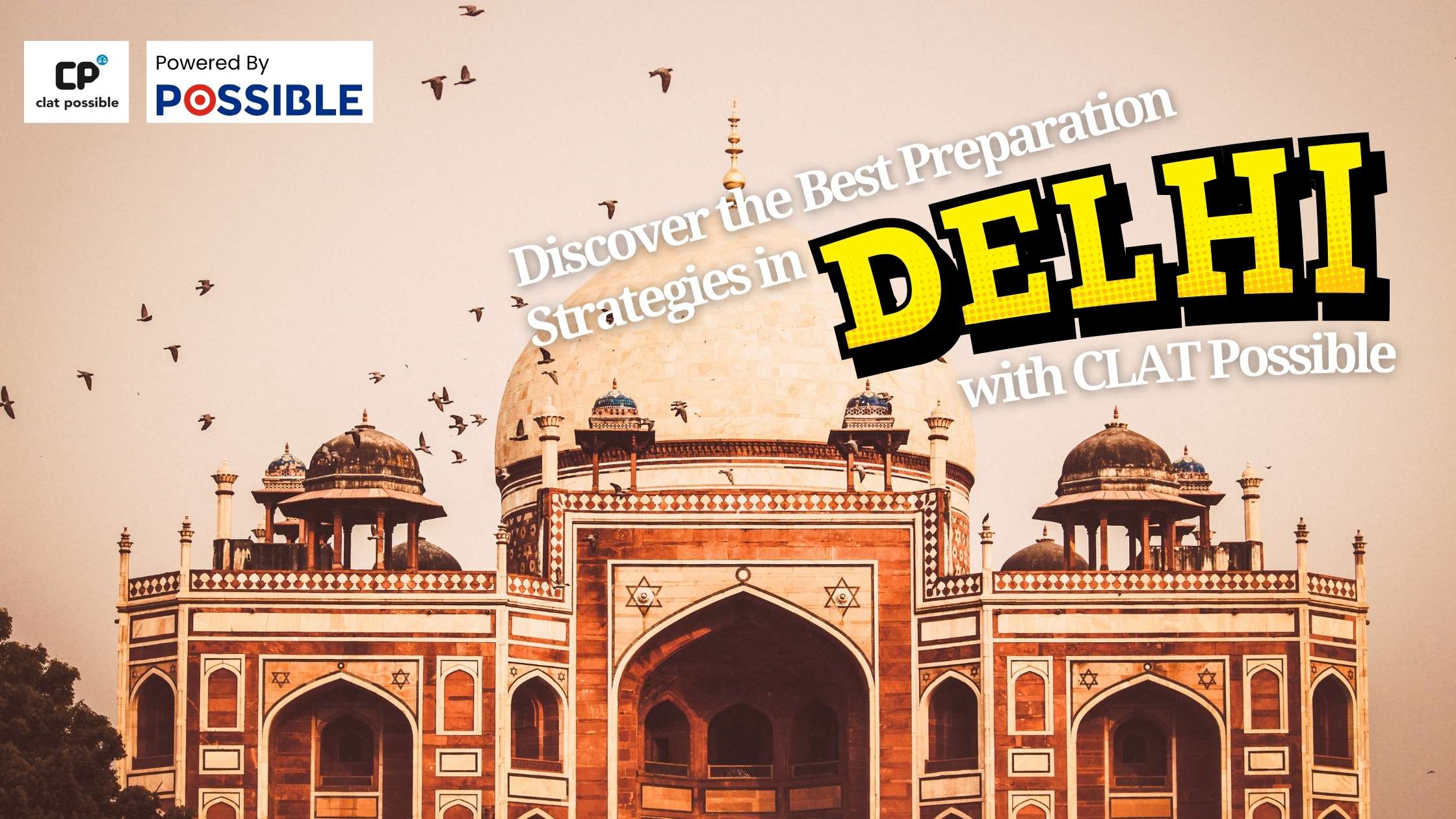 Welcome to the ultimate guide for aspiring law students! If you're aiming for the Common Law Admission Test (CLAT) and looking for the best preparation strategies in Delhi, you're in the right place. CLAT is not just an exam; it's the gateway to prestigious law schools and a promising legal career. In this blog, we'll explore why CLAT Possible stands out as a beacon of excellence in CLAT preparation in Delhi.
Understanding CLAT and Its Importance:
CLAT, a centralised national level entrance test for admissions to 22 National Law Universities in India, is more than just an exam. It's a benchmark that tests your aptitude, reasoning, and legal prowess. Cracking CLAT opens doors to illustrious career opportunities in law and justice.
Why Delhi Is a Hub for CLAT Preparation:
Delhi, India's heart and education hub, has a rich history of nurturing legal minds. The city's vibrant educational ecosystem, coupled with access to top-notch resources and mentors, makes it an ideal place for CLAT preparation.
CLAT Possible - Your Gateway to Success:
CLAT Possible stands tall amongst the best in Delhi, not just for its comprehensive teaching methodologies but also for its proven track record. With a curriculum tailored to the latest CLAT pattern, CLAT Possible offers a blend of rigorous training and holistic development.
Unique Offerings of CLAT Possible:
Expert Faculty: Our team comprises alumni from top law schools, bringing real-world insights into the classroom.
Customized Study Material: Curated and constantly updated materials to keep pace with CLAT dynamics.
Success Rate: A proud history of our students securing top ranks in CLAT year after year.
Testimonials and Success Stories:
Meet our alumni who've made it big in the legal world. Their stories are a testament to the effectiveness of our approach and the dedication of our faculty.
Comprehensive Preparation Strategies:
Preparation for CLAT at CLAT Possible is not just about hard work; it's about smart work. We emphasize:
Effective Study Techniques: Learning methods that maximize retention and understanding.
Mock Tests and Analysis: Regular practice tests followed by in-depth analysis to track progress and address weaknesses.
Navigating Challenges in CLAT Preparation:
Every CLAT aspirant faces unique challenges. At CLAT Possible, we provide personalized guidance to help you overcome these hurdles and emerge victorious.
FAQ Section:
CLAT Possible distinguishes itself through its personalized coaching approach, experienced faculty, and a track record of success.
Our curriculum is meticulously aligned with the latest CLAT pattern, ensuring you're always one step ahead.
We offer comprehensive support including doubt-clearing sessions, mentorship programs, and motivational seminars.
Our program is designed to cater to students from diverse academic backgrounds, ensuring everyone can excel.
We offer competitive fees and flexible course durations to cater to different learning needs.
Conclusion:
Choosing the right coaching institute is crucial for CLAT preparation. CLAT Possible, with its expert faculty, proven strategies, and unwavering commitment to student success, stands as the best choice for CLAT aspirants in Delhi. Visit us to embark on your journey to legal excellence.
For more informative blogs on CLAT 2024 Preparation, Click Here!