By I Oct 13, 2023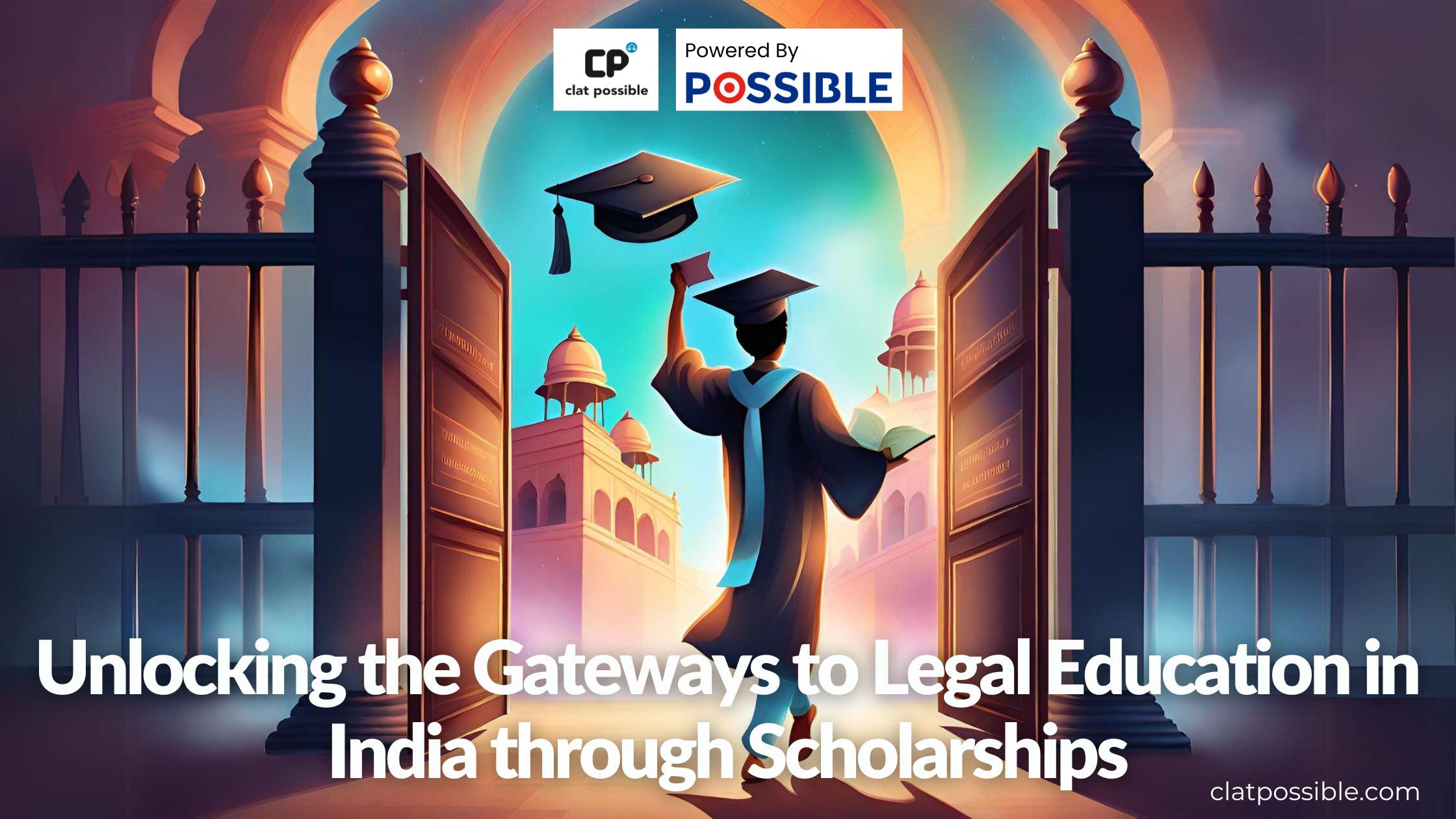 Legal education in India, especially at esteemed National Law Universities (NLUs), is a coveted journey for numerous aspiring legal professionals. Through the labyrinthine process of gaining admission via the Common Law Admission Test (CLAT), students enter a realm that promises them a robust legal education. However, the fiscal demands of such programs can often become a bottleneck for numerous talented individuals, particularly those from economically weaker sections.
The Fiscal Hurdles in NLUs
While NLUs endeavor to deliver an inclusive and potent legal education, the financial strain it poses on students from lower and middle-income families is undeniable. A five-year integrated LLB program can amass a fee ranging from Rs 10-15 lakh, sometimes even escalating beyond that. This monetary barrier not only crafts an exclusionary setup for formal legal education but also stymies student diversity and comprehensive access to legal education.
Root Cause Analysis: Unlike their counterparts like the IITs and IIMs, NLUs, though visualized as "national institutions," operate predominantly under state laws, leaning heavily on state governments for financial sustenance. This funding, often inadequate, coerces NLUs to escalate tuition fees, simultaneously limiting their capability to offer scholarships from their coffers.
Navigating through Scholarships
Centrally-Sponsored Scholarships like the Top Class Education Scheme for SC Students and Top Class Education for ST Students Scholarships provide substantial financial relief to SC/ST students, covering facets like tuition fees, non-refundable charges, living expenses, and even provisions for computers and accessories.
Concurrently, scholarships like the Central Sector Scheme of Scholarships for Law Students and NEC Merit Scholarship also provide critical financial support for meritorious students, ensuring their economic background does not thwart their academic pursuits.
A snapshot of the scholarships and the details:
Top Class Education Scheme for SC Students

Funding: Entire tuition, non-refundable charges, academic allowance, and more.
Number of Slots: 78 scholarships with a division between NLUs and select private law colleges.
Top Class Education for ST Students Scholarships

Funding: Covers tuition, boarding, lodging, book grants, and a one-time computer grant.
Total Scholarships: 67, with a division between NLUs and other law institutes.
Central Sector Scheme of Scholarships for Law Students

Funding: Rs 10,000 p.a. at UG level for first 3 years, and Rs 20,000 p.a. for PG level or final two years of professional courses.
Private and State-Government Scholarships
Apart from the central scholarships, private entities and state governments also extend financial aids to aspiring law students. The Aditya Birla Group Scholarship and IDIA Funding, for instance, offer substantial amounts and varied support mechanisms to students from particular NLUs and those identified by the IDIA initiative respectively.
In the state-government arena, initiatives like Mukhyamantri Medhavi Vidyarthi Yojana (Madhya Pradesh), Post Matric scholarship (Uttar Pradesh), and others, bring forth options for students to counterbalance their financial constraints.
Scholarships from the NLUs Themselves
NLUs also provide scholarships based on a blend of merit and economic considerations, each with their unique attributes and eligibility criteria. For instance, NLSIU Bangalore offers the "Ajoy Halder Memorial Scholarship" and "Col. Prakash Manik Bhat Memorial Scholarship" which supports meritorious students and provides stipends respectively.
FAQ Section
Q1: How does the high fee structure of NLUs impact student diversity?
High fees can deter students from lower and middle-income families from pursuing courses in NLUs, thereby affecting student diversity and inclusiveness in legal education.
Q2: Why are NLUs unable to sponsor substantial scholarships from their own funds?
Most NLUs face financial constraints due to inadequate state funding, leaving limited scope to sponsor scholarships from their own funds.
Q3: What criteria do centrally sponsored scholarships commonly consider?
Centrally sponsored scholarships often examine the applicant's caste, category, annual income, academic achievements, and performance in exams like CLAT.
Q4: Are there scholarships available for general category students?
Yes, scholarships like the Central Sector Scheme of Scholarships and certain state-government scholarships are accessible to general category students based on merit and family income.
Q5: Can a student avail of more than one scholarship simultaneously?
Typically, students are not allowed to avail multiple scholarships simultaneously. It's vital to read the terms and conditions of each scholarship to understand its specifics.
Conclusion
Legal education, while pivotal in crafting the future defenders of justice, has often been critiqued for being financially exclusionary. Navigating through the complexities of fees and funding, especially in premier institutions like National Law Universities (NLUs), requires more than just a stellar Common Law Admission Test (CLAT) score. Financial planning and adept knowledge about various scholarship programs, both from government and private entities, are quintessential in managing the expenses throughout the course.
The array of scholarships and financial aid programs delineated above, such as the Top Class Education Scheme for SC Students, the Central Sector Scheme of Scholarships, and private scholarships like the Aditya Birla Group Scholarship, exemplify the manifold avenues available for aspiring law students to secure fiscal support. Furthermore, while NLUs have their financial constraints, the merit and need-based scholarships they extend manifest the institutional support towards making legal education more accessible.
However, navigating through this myriad of scholarships demands meticulous attention and adherence to eligibility criteria, application deadlines, and an understanding of the financial provisions offered. Prospective law students are, therefore, urged to explore and evaluate these opportunities in alignment with their financial circumstances, educational aspirations, and career trajectories.
For more informative blogs on CLAT 2024 preparation, Click Here!