By I Jul 28, 2023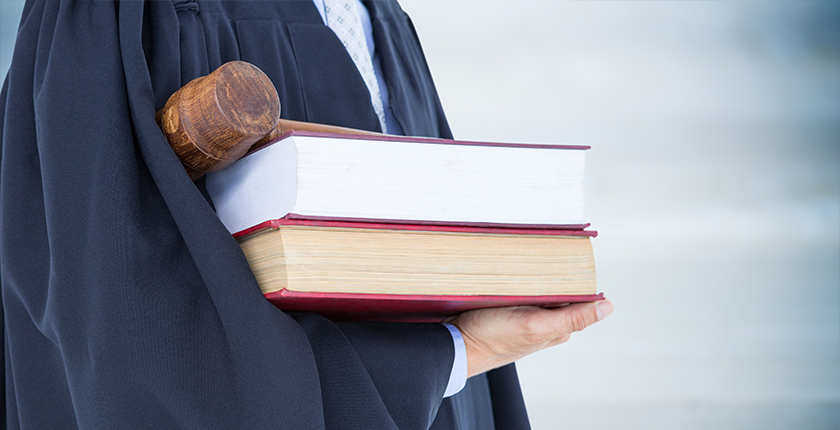 The legal profession is a respected and dynamic field, and India is home to some of the best law schools in the world. However, with numerous options available, it can be difficult for prospective law students to decide which college is best for them. Moreover, there are 1170 law schools in India, of which 807 are private, and 363 are government institutes. These colleges offer specialization in Corporate Law, Civil Law, Human Rights, Banking law, and many more.
How to Choose the Top Law Schools in India?
Before you choose a law college, remember that you need to crack the law exams conducted across India to get into the best law school. Here are 14 specific points to help you make an informed decision while choosing the top law schools in India:
Industry Reputation

Reputation amongst Foreign Law Schools

Peer Reputation

Academic Standards/Quality of Faculty

Recruitment Statistics/Placement opportunities

Industry linkages

Fee Structure

Location

Student Community/Campus Life

Hostel Quality

IT Infrastructure/Library

Quality of Entrance Process

Curriculum

Courses Offered
But, How to get into the best law schools? And Which Law College gives the best placement?
To get admission to any of these best law colleges in India, you must crack the law entrance exams in India like CLAT, AILET, LSAT, MHCET, etc. The average fee to take admission to law courses in India is around INR 1-3 lakh per year for a bachelor's and INR 1-2 lakh per year for PG.
And as far as the placements are concerned, all the top law colleges give the best placements. All the renowned industry giants take place in the placement drives of the top-ranked law colleges in India and offer higher packages comparatively.
Which Are the top 10 NLUs in India?
There are approximately 1200+ Law Colleges in India that proffer high-quality education and good placement opportunities in the legal market. Here is the list of 10 top-ranked law schools in India and law colleges with the best placements so that you can make your preference list to study Law in different cities in India.
National Law School of India University, Bangalore

National Academy of Legal Studies and Research University, Hyderabad

National Law University, Delhi

The WB National University of Juridical Sciences, Kolkata

National Law Institute University, Jodhpur

Gujarat National Law University, Gandhinagar

National Law Institute University, Bhopal

Hidayatullah National Law University, Raipur

Maharashtra National Law University, Mumbai (MNLU)

Dr. Ram Manohar Lohiya National Law University, Lucknow (RMLNLU)
Get the Extensive Exposure, Prestige, and Training with Clat Possible
Clat Possible is a team of devoted professionals from top corporate backgrounds with an extensive academic bent of mind. It has been marked as India's most successful law test preparation institute. 
With almost 10% of all NLU students from Clat Possible, its alumni stay involved with the institute through law school and beyond. The significant highlights of Clat Possible include exhaustive materials, regular GK updates, the highest number of mocks, monthly digests, and detailed information about several law schools, including interactions with NLU students and alumni.
The institute understands that every student is unique and that every situation is different. Therefore the mentors at CP know exactly how to deal with every condition because "personal care" is not just a phrase here – it's a lifestyle! Therefore, if students have doubts, they can directly meet the mentors, who are the same people on the brochure, unlike many other institutes!
Navigate Your Way to the Best Law Schools in India
With the ever-escalating number of law schools in India, it becomes challenging for students to determine which institution best suits their needs. Fortunately, the National Institutional Ranking Framework (NIRF), a government-run institution working under MHRD, Government of India, gives an authoritative list of India's top 10 law schools. Hence, from the National Law School of India University, Bangalore, to Dr. Ram Manohar Lohiya National Law University, Lucknow (RMLNLU), these top 10 law colleges have made their mark in the legal world.