By I Jul 27, 2023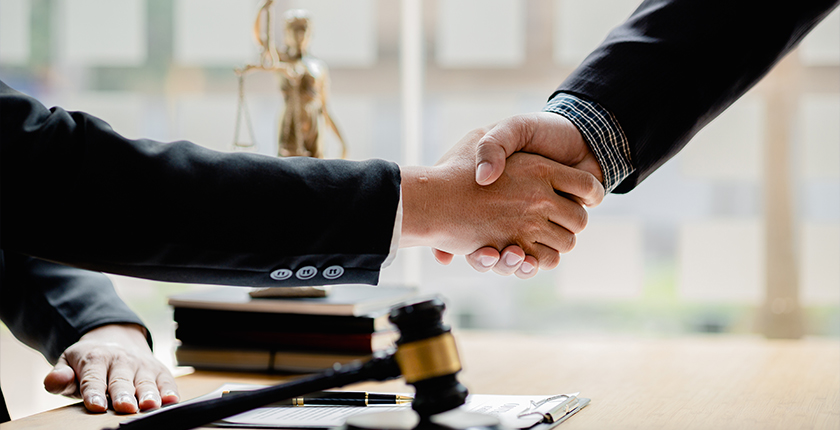 The increasing number of success stories of students who have cracked the CLAT exam and secured admission to top
law schools
is inspiring more & more students to take the exam. Furthermore, the availability of online coaching and preparation resources has made it easier for students to prepare for the CLAT exam from the comfort of their homes. This has also contributed to the increasing popularity of the exam. But before starting the preparation for this exam, students should make themselves aware of some fundamental aspects related to the exam, including Clat Possible fees .
How Many Times CLAT Exam is Conducted in a Year?
Common Law Admission Test (CLAT) is conducted once a year. It is usually held in May. However, due to the COVID-19 pandemic, the exam schedule for the year 2021 was delayed, and the exam was held in July. The best way to know CLAT exam dates is to keep track of the official website for any updates regarding the exam schedule.
How to Fill CLAT Application Form? - Step-by-Step Guide
To fill out the CLAT application form, follow the steps below:
Step 1: Registration

Visit the official website of CLAT and click on the registration link. Provide your email ID and mobile number, and create a password. Once the registration is done, a confirmation mail will be sent to your registered email ID.

Step 2: Fill Out the Application Form
Log in to your account using your registered email ID and password. Then, fill in all the required details, such as your personal details, educational qualifications, communication details, etc.
Upload your scanned photograph, signature, and other required documents per the specifications mentioned in the application form.
Step 4: Application Fee Payment
Once you have filled in all the details and uploaded the documents, proceed to pay the application fee using any of the available payment options. For example, the application fee can be paid through debit/credit card or net banking.
Step 5: Preview and Submit
After making the payment, preview your application form to check for any errors or mistakes. If everything looks fine, click the submit button to complete the application process.
Step 6: Print the Application Form
After submitting the application form, take a printout of the filled-in application form for future reference.
In case of any queries or issues, you can contact the CLAT authorities through the helpline numbers provided on the official website.
What are CLAT Subjects?
CLAT is an annual entrance examination that evaluates the candidate's knowledge in various subjects. 
Let's take a closer look at the CLAT syllabus and subjects:
English Language:

This section tests the candidate's proficiency in English. It comprises reading comprehension, grammar, vocabulary, and verbal reasoning questions.

Legal Aptitude:

The candidate's aptitude for the study of law is evaluated here. It includes questions on legal reasoning, legal principles, and judgments. The purpose of this section is to assess the candidate's ability to understand and apply legal concepts.

Logical Reasoning:

This section evaluates the candidate's ability to analyse and solve complex problems. It includes questions on critical thinking, analytical reasoning, and logical deduction.

General Knowledge and Current Affairs:

It includes questions on politics, economics, history, geography, and science and tests the candidate's general knowledge and awareness of current events.

Mathematics:

This subject is to check the candidate's mathematical aptitude. It includes questions on basic arithmetic, algebra, geometry, and trigonometry.
Candidates are advised to study these subjects thoroughly and develop their problem-solving skills. Good preparation and practice are the keys to success in the CLAT examination.
Clat Possible fees
also include the teaching of these subjects.
What is a Crash Course for CLAT?
With the increasing competition and the limited number of seats in the top law colleges, it is essential to prepare well for the exam. One way to do so is by enrolling in a crash course.
A crash course is a short-term course that focuses on providing intensive coaching to students for a short duration. These courses are designed to cover the entire syllabus of the exam in a short time period, usually between 1 to 3 months.
Here are some of the possible crash courses that students can enrol in to prepare for CLAT:
Online crash courses:

These are a popular choice among students as they provide the flexibility of studying from anywhere and at any time. 

Classroom crash courses:

Such courses are ideal for students who prefer traditional teaching methods. 

Weekend crash courses:

Weekend crash courses are suitable for students who are already enrolled in a full-time course or have other commitments. 

Customised crash courses:

Customised crash courses are designed to cater to the students' individual needs. 
Clat Possible also offers crash courses like
BOLT - PLUS
and
BOLT - ONLINE
. And Clat Possible fees
for crash courses are 40,000/- and 30,000/- respectively.
Along with the crash courses, Clat Possible also provides result-oriented classroom programs like:
Breeze:

1-year classroom program

Breeze Weekend:

1-year weekend program

Zephyr:

2-year classroom program
However, it is important to have a look at Clat Possible fees before choosing the course that suits your learning style & needs. Students should also ensure that the course covers the entire syllabus and provides ample practice material and mock tests. And Clat Possible encompasses all of this & much more.